OUR MISSION
With a united voice, IMAWG will support and restore all aspects of Indigenous fisheries, by taking an inclusive collaborative approach with all communities within Vancouver Island and Mainland Inlets, extending relations and partners. IMAWG will work strategically to advance Indigenous fisheries in relation to policy, traditional ecological knowledge, modern science, habitat, stewardship, protection and management.
OUR VISION
To strengthen and empower a unified approach for Indigenous fisheries, supporting ecosystems and respected rights ensuring food security and health for all communities and the next seven generations.
OUR PURPOSE
To facilitate Tier One and Tier Two forums for Indigenous to exchange and analyze information on fisheries management, build a unified voice, and to support bilateral discussions between Indigenous and Government.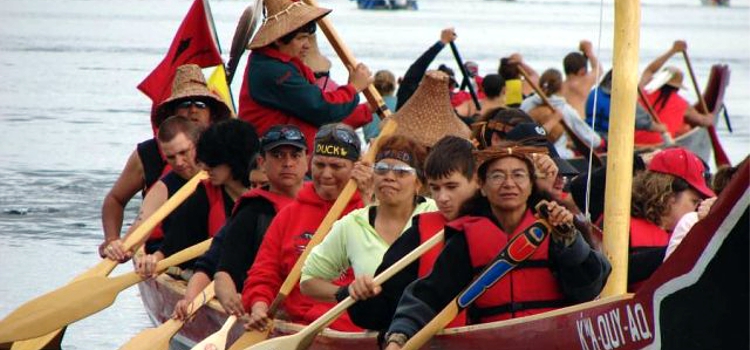 Island Marine Aquatic Working Group is a registered not-for-profit society. The IMAWG Committee follows under the guidance of the Board of Directors, and is accountable to First Nations members who attend Tier One and Tier Two meetings, for undertakings identified at Tier One meetings.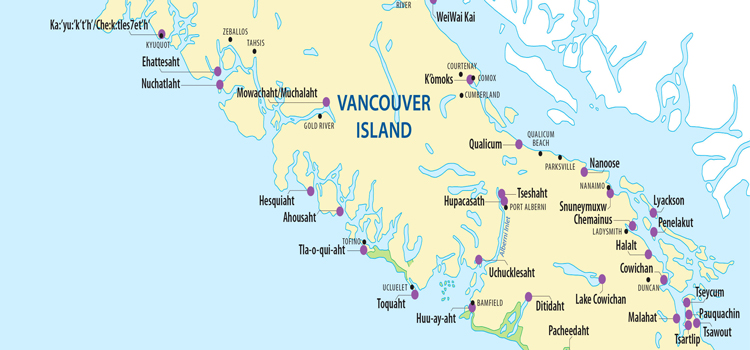 IMAWG has been in existence since 2008 and is constructed of a selection of 15 First Nations members from around the Island. The primary focus of IMAWG is protecting the food, social and ceremonial rights of Nations based on Section 35(1) of the Constitution Action.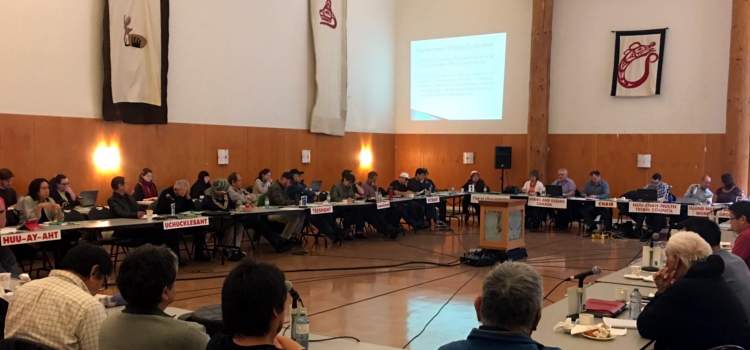 Under the terms of an agreement signed between the BC AFN Vice President, and DFO in the 1980's, DFO and First Nations confirmed that Tier One meetings include only First Nations and their technical advisors, and that Tier Two meetings include DFO and First Nations.
IMAWG is responsible for delivering a number of activities currently under the terms of both an Aboriginal Aquatic Resource and Oceans Management (AAROM) Collaborative Management and a Pacific Integrated Commercial Fisheries Initiative (PICFI) Agreement.
The activities are carried out to:
Assist Island and marine approach area First Nations in their communications with Fraser Watershed and North Coast First Nations on fisheries issues. Includes all marine species, as well as Fraser Salmon.

Assist Island and marine approach area First Nations to communicate among themselves, and develop positions and initiatives in regard to fisheries issues.

Assist Island and marine approach First Nations in understanding and interpreting information provided to them by Fisheries and Oceans Canada (DFO), particularly through the development of First Nations technical support.

Assist DFO in its communications with Island and marine approach First Nations on fisheries issues through distribution of information, and by participating in agenda creation and helping to organize Tier Two meetings.
Please click a year to learn more the key events in our  journey.
<! ========= Cool Timeline Free 2.4.5 =========>