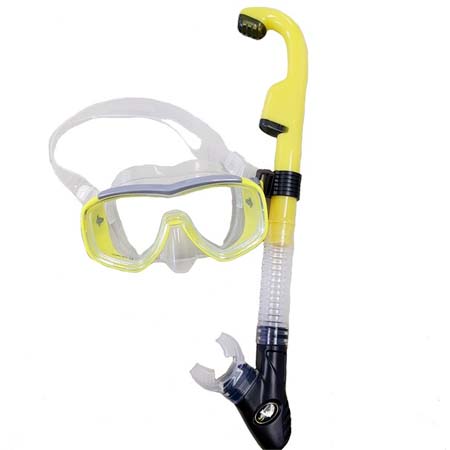 Description:
Enjoy snorkeling during your next tropical vacation with this high quality snorkeling set. Easy fitting mask will fit most faces very well. Semi-dry snorkel will prevent waves and splashes of water from entering inside the snorkel while at the surface.
Includes:
Barracuda Mask (high quality silicone mask)
Cadillac Semi-Dry Snorkel that prevents water from entering inside the tube while on the surface
Comes in a mesh bag with drawstring for easy storage, drying, and carrying
Comfortable neoprene strap cover that prevents hair from being tugged and pulled
If you would like to book equipment longer than 4 days, please contact nfrederickson.imawg@gmail.com.