Invertebrate Driftnet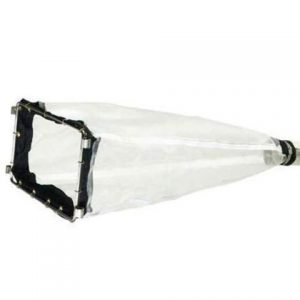 Description:
The simplest kind of stream sampler is a drift net, similar to a ring net but lashed to a square frame. Stakes pass through eyes welded to the side and are pushed into the substrate. Organisms can be collected above and below the surface. The nets is constructed with 250 micron mesh and is 30 cm x 30 cm x 1 meter long.
Stainless Steel frame with welded eyelets for mounting frame to stake frame into streambed (rebar stakes not included)
Sewn-in poly end wide mouth bottle w/ cap
If you would like to book equipment longer than 4 days, please contact nfrederickson.imawg@gmail.com.